Watching Traditional Show from Aksobya, Back To the Ancient Time of Buddhism
---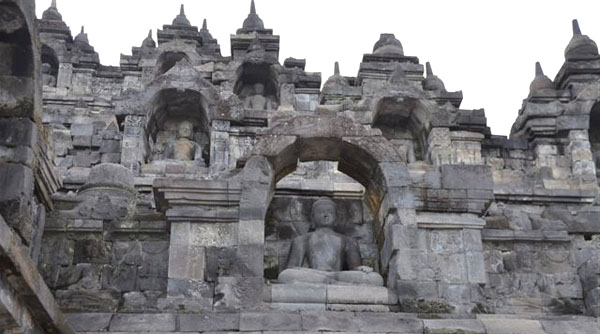 It will be nice to see and watch the story or legend that happened million years ago. Imagine you can go back to the ancient time, and visible to see every antique culture. Need to dream about it? Make your dream come true. Inside the Borobudur temple there is a show any kind of drama, dance from the story of as gamelan. This show tells about the story of Borobudur for ancient time, the first time Borobudur was time, the conservation until the moment when Borobudur was rebuilt. The sounds of gamelan from Java will welcome you to enjoy every moment of the history of the Borobudur. The shows also has the traditional dancing that the gesture represents of the three part of life, first called Kamadhatu, Rupadhatu, Aruphadatu, the dance tells about unlucky human that do sin the rest of their life. Then, there will be one main actor Rakai Panangkaran that will ask people to do good thing and spread the kindness and Rakai Panangkaran asks those people to build a budha temple as Punden Berundak. Following the plan to build the temple, it represents also the high and down of life of the people in the process of building the temple. In another hand, the king refuses to give up, and continue to build the temple till it comes the time Borobudur nestles and bless every people.
How to get inside the show:
To get inside the show, you must buy the ticket from the ticket box before entering the Borobudur temple, as the show begin normally at 7pm, you can go buy directly to the shows and buy it directly there. In another suggestion, you must be come earlier in case you run out the ticket. It is available for three class seat; from the cheapest one is student class, Festival class, Gold class, and Platinum class.
When to go there:
The show officially is held at the night, and in the outdoor area, with the summer breeze on summer time.

Latest News
One of the many Dutch heritage forts, Van Der Wijck Fort is unique because the entire building is made of red brick. You've seen? This fort with an octagonal plan looks more charming with its red color, compared to Dutch forts which are generally colorless or white. It looks like the fort from the front and inside uses red bricks, but still with the characteristics of a Dutch fort in Indonesia which has a large building structure, such as windows, doors and rooms. With an area of 3606,625 square meters,…
---
Magelang has a number of temples as the favorite tourist destinations. Besides Borobudur, you can visit several other places, such as tourist villages. There are several tourist villages around Borobudur Temple with a unique and interesting atmosphere. In addition to saving nature, you can also get to know the culture behind it. Temanggung VillageTemanggung Village was viral because it was called Nepal van Java. The view of the village at the foot of Mount Sumbing is really epic. Tanjungsari VillageIf you are interested in the process of making honey, you…
---
Punuk Sapi BeachPunuk Sapi Beach is also popularly known as Pantai Lemah Abang which means "red land beach". It is named so because this beach is indeed filled with mounds to hills with red soil that at first glance looks like a cow's hump (punuk sapi is cow's hump in English). This beach has black sand, but it is also beautiful like the white sand beaches. There are hammocks and swings that you can use to relax, as well as take pictures from a height. This beach is located in…
---
Arjuna Temple complex is the most photographed and visited of the surviving temples on the Dieng Plateau. Situated just a few hundred meter from the homestays in Dieng village, they are an obvious first stop on a tour of the sights in the area. Though they are far from the most imposing of Javanese temples, they are the earliest surviving Hindu temples in Central Java, so they are of great importance historically. Built a century or two before the great temples around Yogyakarta and Magelang, they mark the original phase…
---